Jan 12 2018
Case Study: Pipe-Pulse® & Find-Block® Detect and Remove Wax Blockage
---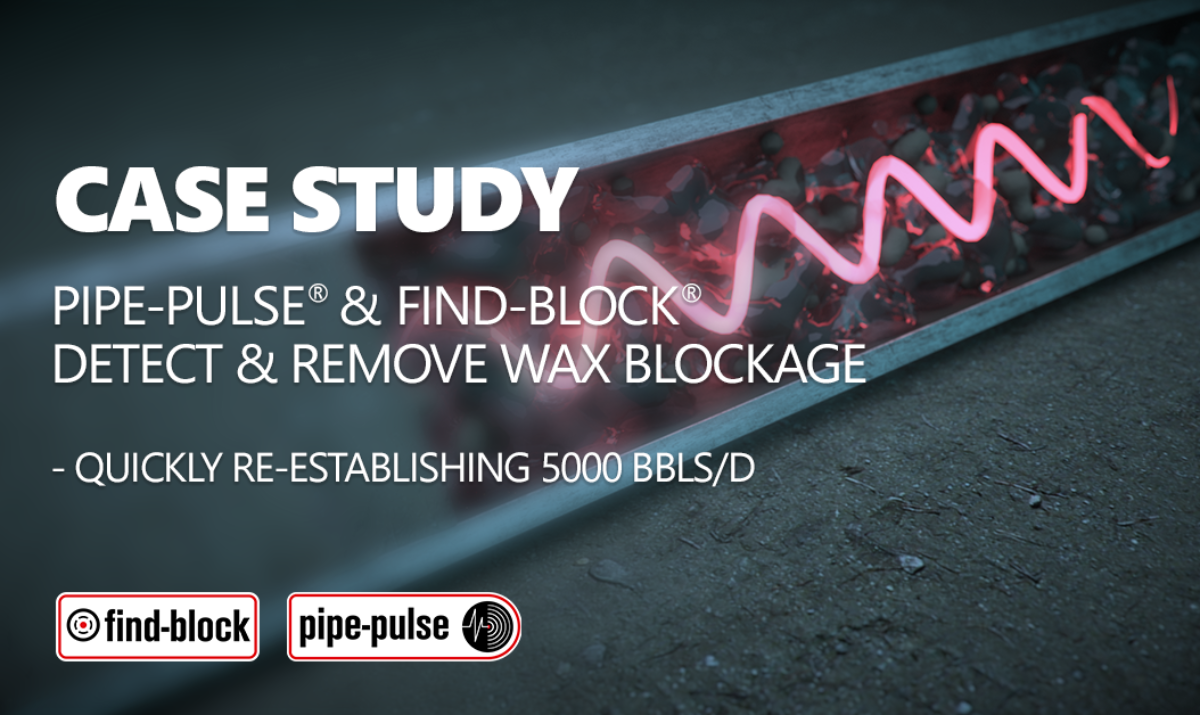 ---
Paradigm Flow Detect and Remove Wax Blockage in 16 mile subsea flowline - Quickly Re-establishing 5000 bbls/d
Overview
An operator in the US had a wax blockage in a 16 miles 5" subsea Production flowline, and was unable to locate and remove the blockage, causing the flowline to be completely blocked and unable to flow crude oil. Previous failed attempts by the client involved micro-pressure-pulsing and solvent injection.
Challenge
There was no information regarding the location and severity of the blockage, and Paradigm had to establish this as part of the scope. Also, due to the long distance, Paradigm had to design a methodology to create adhesive or cohesive breakthrough, and remove the blockage material from the flowline and back to the host facility.
Solution
The 5" Utility subsea flowline was utilised to loop the system, enabling Paradigm to access the blockage from the subsea direction; whilst also utilising the blocked Production flowline from the host facility. Paradigm's Find-Block® system was deployed from the launcher/receiver on both lines, accurately locating the wax blockage within the Production flowline. Paradigm's Pipe-Pulse® system was then connected to the launcher/receiver on the Utility line and utilising the blockage location information, the Find-Block® software was configured for operation. The energy from the Pipe-Pulse® system was transmitted down both lines to create blockage breakthrough and re-establish flow.
Result
The blockage location in the Production flowline was quickly pin-pointed to be 2.6 miles from the host and 13.3 miles from the subsea tree.
Pulsing down both lines quickly enabled communication across the blockage and solvent injection to aid removal.
Approx. 2000 bbls of inhibited seawater was then flushed into both lines until fluid returns had solid contents of 0.01%.
---