Apr 19 2023
Paradigm Flow Services Splits into Two Entities Amidst Growth
---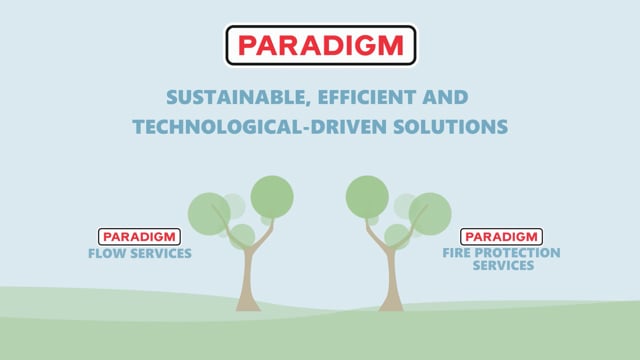 ---
Paradigm Flow Services (part of the Paradigm Group), a hi-tech flow remediation solutions provider, has split into two separate entities amidst global growth.
Since 2010 Paradigm Flow Services has evolved into a World leading Production Enhancement and Fire Protection Services company through offering disruptive technologies that help customers solve operational challenges.
As of April 2023, the company will enter the next stage of growth by establishing two separate focused subsidiaries, Paradigm Flow Services and Paradigm Fire Protection Services.
Paradigm Flow Services will focus on Production Enhancement operations, providing technologies which remove blockages and restrictions, along with its specialist technology to install In-Riser Gas Lift and Velocity Strings without the requirement for marine interventions.
Paradigm Fire Protection Services will be entirely focused on Fire Protection services, providing all related fire protection engineering and support, including its patented digital dry deluge testing service, Dry-Flo® which eliminates the requirement for fire system wet testing for up to 10 years.
Both subsidiaries will fall under the current Paradigm Flow Services Limited entity which is being renamed Paradigm Flow Technologies.
Julian Manning Group CEO said "It's rewarding to see the success we have achieved in both the production enhancement and fire protection services markets over the past 4 years, which has been underpinned by a series of World-firsts and general uptake in the adoption of our technologies.
Now is the right time to split the Flow Services business, when considering the tremendous opportunity for each subsidiary to leverage its true value given the difference in services, technologies, and customer profiles. By having two organizations that are focused on their respective markets, puts both businesses in a position to achieve our objective of being World's leading experts in each sector. It also allows our Fire Protection Services company to establish a presence in new markets outside of our traditional oil and gas customer base."
For all enquiries, please e-mail info@paradigm.eu or visit www.paradigm.eu for more information.
---